Hey guys, it's been a while since I last posted here. The reason is simple: we've been busy with the development of CheckDecide.
And when I say busy, I mean extremely, unbelievably busy: 14-16 hours a day, non-stop work, 6-7 days a week.
But it was worth it: the site is miles better than it was just a few months ago!
There are more than 6000 players using CheckDecide and we have over 600.000 hands uploaded and reviewed!
More and more players understand the concept and I receive a lot of messages confirming they love the tool and it saves a ton of time for them. 🙂
Do you want to get familiar with some less-known features of the tool? Check out our new tutorial, it's just 3 minutes! 
Here is a quick summary of the progress we made in the last few months:
We have added regional servers, speeding up the site significantly. From most regions loading a hand should take less than a second. If you experience any lag, please let us know, so we can improve the system further!
With the new flash speed option I usually review more than 200 hands/hour for my students. As the intelligent filters drop ~60% of the hands at the start, this means I can review a 500-hand tournament in less than an hour, which makes our coaching sessions extremely efficient!
ALL THE ADVANCED FEATURES MADE FREE!
We received feedback that you found our original business model confusing. So we made a tough call and removed the Premium plan, which means all the advanced features are now completely free! From this point we will only charge for content. We lose some money with this decision, but it makes the general experience clean and smooth for you, so we can grow even faster!
Upload ~unlimited number of hand packages!
Set privacy for your uploads!
Mark your misplayed hands!
Make comments!
Add screenshots!
Record audio notes!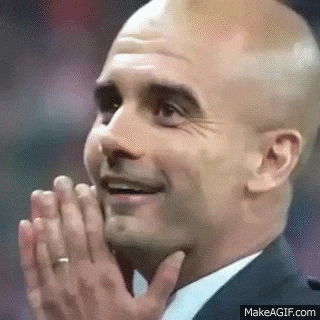 ADD VIDEO CLIPS TO YOUR HANDS + MAKE YOUR PACKAGES PAY-TO-SEE!
These features are only enabled for special partners. If you are interested in joining CheckDecide as a content creator, check out this step-by-step guide! (6 minutes)
CREATE CONTENT IN YOUR OWN LANGUAGE!
As shown in the video above: we are now open for non-english speaking content creators as well! Create a package with comments, video clips in you mother language and set the language tag! With the new language filter on the main page, visitors can easily find your content!
We have also added a bunch of funny features to customize your content:
SET A CUSTOM COVER IMAGE FOR YOUR HAND PACKAGE!
Now you can set custom cover images per hand package.
E.g. here is fun package of mine with some creative openlimped hands. The featured image was an obvious choice: Ivar the Boneless! 🙂
set your custom banner and redirect your visitors to your stream/coaching program
your link is also displayed beside the replayer for all your hands
DAY AND NIGHT DIFFERENCE IN USABILITY
easy switching between replayer modes
comments, audio recordings, video clips indicated in the multibar
street tabs removed –> comment section looking nice and clean
short, pretty links, e.g.: https://cd-hh.co/FHtQW
and much much more!
if you link a tournament, the thumbnail of your link is the cover image you set
if you link a single hand, the thumbnail of your link is a screenshot of the table from the exact moment you hit the SHARE button
If you visit a profile, we show you a trend graph on your match history with the owner. If the visited profile is of someone you respect, keep reviewing hands and try to increase the average match value!
DO YOU LIKE THE NEW FEATURES?
Is there any usability issue you want us to fix? Do you have any feature request?
Please share your thoughts in our Discord server!